CareFirst COVID-19 Response and Relief Request for Proposal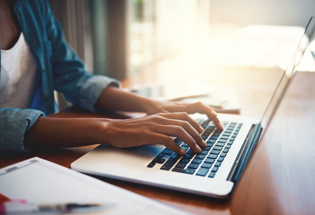 Communities around the globe are experiencing an unprecedented strain on resources and capacity as a result of COVID-19. This rapidly evolving situation has taxed resources everywhere, particularly among disproportionately disadvantaged populations.
To learn more about how the pandemic is impacting our Region, CareFirst partnered with more than 60 local organizations to identify critical needs across Maryland, D.C., and Northern Virginia. As a result, we have earmarked an initial investment of $2 million to aid the immediate health, social and economic needs of our communities.
Through the release of multiple requests for proposals (RFP), CareFirst will support nonprofit 501(c)(3) organizations or public health entities working to provide relief to communities' health, social, and economic needs that continue to arise during the COVID-19 pandemic.
The first round of funding for Health and Social Needs closed effective April 24, 2020 at 11:59 p.m. Information about the second round of funding to address Social and Economic Needs will be announced in the future. Please check back for additional details.
Community Food Relief Program
In partnership with Aramark, cafeteria staff at three CareFirst facilities will prepare and package cold, boxed meals for organizations being impacted by COVID-19. Prepared food will help close the gap organizations are facing to serve their beneficiaries.
The project will pilot from April 13 through May 1, with the initial production and delivery of 600 boxed lunches per week. CareFirst will utilize Middle Mile Program in Baltimore and Food Rescue US in Washington, D.C. respectively, for the pickup of boxed lunches and delivery to nonprofit organizations.
This program will not only feed those in need, but also helps Aramark continue to employ their staff.