We're All in This Together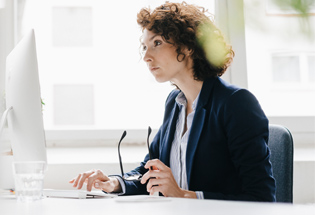 Please read the following information about grant opportunities in Maryland and Washington, D.C. We will continue to update this page as we receive information about additional opportunities.
DC Small Business Recovery Microgrants
Mayor Bowser and the Council of the District of Columbia are investing $25 million in the COVID-19 Recovery Effort. The DC Small Business Recovery Microgrants Program will offer grants to small, local businesses, independent contractors, self-employed individuals and nonprofits to meet their short-term financial needs. Grants can be used to cover the following:
Employee wages and benefits (including fringe benefits associated with employment, such as health insurance)
Accounts payable
Fixed costs
Inventory
Rent
Utilities
For more information and to apply, visit the D.C. Government site. Please note applications are due by 11:59 p.m. on March 31, 2020.
Immediate Grant Opportunity for Maryland Small Businesses
The Maryland Department of Labor has established the COVID-19 Layoff Aversion Fund to support small businesses facing financial impacts from the coronavirus pandemic.
The COVID-19 Layoff Aversion Fund will award grants to small businesses experiencing economic stresses to help prevent layoffs or facility closures due to COVID-19 and to promote social distancing. Eligible businesses may apply for funding up to $50,000.
Applications are being accepted now through 30 calendar days following the termination of the State of Emergency related to COVID-19.
For eligibility information and to apply, visit the Maryland Department of Labor.
---
Our Response to COVID-19
CareFirst is working around the clock in partnership with state and local public health authorities to understand and respond to new developments, anticipate needs and institute proactive steps to help contain the spread of COVID-19.
Because we cannot allow financial barriers to interfere with members getting the care they need in the safest possible setting, we are taking additional measures to ensure they are not subject to deductibles, copays or coinsurance.*
Here are some of the actions we are taking to protect our members and respond to community healthcare needs. CareFirst will be taking the following actions on behalf of our providers and fully insured members:
In response to CDC and public health officials' strong recommendation to practice social distancing , encouraging the use of telemedicine, telephonic consultations and virtual sites of care such as CareFirst Video Visit.
Waiving copays, coinsurance and deductibles* for the duration of this public health emergency for the following:

Testing related to COVID-19
Office visits related to COVID-19
Treatment of COVID-19
CareFirst Video Visits – for any purpose including behavioral health, lactation support, nutrition counselling and urgent care services
Telephone calls with providers – for clinical staff of primary care, general practice, internal medicine, pediatrics, OBGYN and associated nurse practitioners

Covering in- and out-of-network** visits to diagnose or test for COVID-19 regardless of the care setting (doctor's office, urgent care, ER, etc.) without member cost share (copays, coinsurance and deductibles). This update offers additional clarification on where care can be received.
Covering the medically necessary in- and out-of-network** treatment for members who have been diagnosed with, or are strongly suspected of having, COVID-19 without member cost share (copays, coinsurance and deductibles).
We are also partnering closely with our self-insured customers to implement similar measures.
As we continue to navigate these challenging times, we are committed to keeping you up to date on the actions we are taking to meet the health needs of our members and communities. Please continue to check back to this site as we will be making regular updates.
* CareFirst will follow IRS guidance for members who are enrolled in high-deductible health plans.
** CareFirst will process and pay medically necessary and appropriate out-of-network claims at the in-network level. For care received out-of-network, as allowed, members will be responsible for the difference between the CareFirst allowed amount and the provider's billed charge.