CareFirst sets the highest standards for our membership's products and services. We expect the same standard of excellence from our vendor partners.
Our suppliers must:
Comply with all federal and state laws, including data privacy laws
Conduct business ethically
Provide proof of insurance
Have a security policy that uses established best practices
Provide proof of financial stability
Perform background checks on employees that deliver onsite services and have access to our data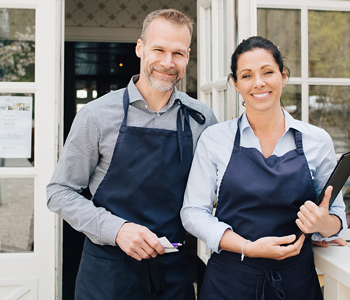 Supplier Registration Requirements
To be considered, all potential suppliers must register and provide company information, including the following:
Name of legal entity (include DBA if applicable)
Corporate headquarters address
Sales contact name, phone number and email address
Tax ID number
Minority, Women, Veteran, LGBT-owned and Small Business Certification(s) (if applicable)
*Interested in becoming a CareFirst vendor partner? To be considered for a supplier opportunity, please provide us with information about your organization.
Important Information
How can I contact CareFirst about my supplier status?
CareFirst does not provide individual contact information for our buyers.
Prospective suppliers will be contacted for additional information about their company, products, or services. If CareFirst is not currently seeking your offered services, your profile will remain active in our supplier database for one year.
Registration does not imply a contract or intent to purchase by CareFirst.
As a potential CareFirst supplier, we will evaluate your registration to see if there is a benefit to our partnership. Please do not contact any CareFirst executive or associate outside of the registration process. If a potential supplier contacts an executive or associate, that will be considered grounds for disqualification. Completion of the supplier registration process does not imply a contract or intent to purchase by CareFirst.
*Registering does not guarantee our business with your company.