Since Original Medicare doesn't cover all medical expenses, most people choose to purchase a Medigap plan and a Part D plan or they purchase a Medicare Advantage plan (Part C).
Medicare Part C - Medicare Advantage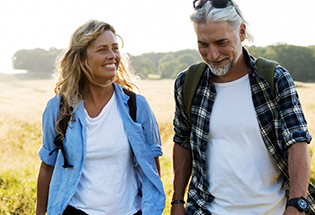 An alternative to Original Medicare and a Medicare supplemental plan is Medicare Advantage (MA), commonly referred to as Medicare Part C. MA plans are Medicare-approved private health insurance plans that provide all of your Part A (hospital) and Part B (medical) coverage and must include medically-necessary services. Many of these plans include prescription drug coverage (Medicare Part D) as part of the core plan benefits.
MA plans often have restricted networks, which means that individuals who choose to enroll in MA may have to see specific doctors and go to certain hospitals within the plan's network, in order to receive care. In addition, each Medicare Advantage plan can charge different out-of-pocket costs and have different rules for how you receive services.
Medigap plus Part D vs. Medicare Advantage
Both Medigap and Medicare Advantage plans require that you be enrolled in Medicare Parts A and B.
All Medigap plans have a premium. You must pay both the Medigap and Medicare Part B premiums.
Medicare Advantage plans usually (but not always) have a premium. You must pay both the Medicare Advantage and the Medicare Part B premiums.
With Medicare Advantage, your Medicare coverage is provided through one plan, which is managed by a private insurance company.
Most Medicare Advantage plans also include Medicare prescription drug coverage, known as Part D.
Medigap plans do not include Part D coverage. However, you can add a stand-alone Part D plan to Medigap, providing coverage for both medical and drugs costs.
Medicare Part D - Prescription Drug Coverage
Medicare prescription drug coverage, or Part D, was created to help cover the costs of your prescription drugs. In order to be eligible for enrollment in a Part D plan, you must either:
Be enrolled in Medicare Part B, or
Be enrolled in a Medicare Advantage plan (Part C)
If you choose to enroll in Part D, you will have to pay an additional premium on top of your Part B premium. The best time to enroll in a Part D plan is during your Initial Enrollment Period. This period begins three months before the month of your 65th birthday and ends three months after your birthday month.
Using Part D Coverage
There are four drug payment stages for prescription drug coverage. See below for the various stages and the standard amounts for 2020. Keep in mind, each plan has its own list of drugs that are covered. This is referred to as the plan's formulary or drug list. The formulary specifies the cost-sharing amounts based on the tier that a drug is listed under.
Stage 1: Yearly deductible stage
Begins when the beneficiary fills his or her first prescription.
Ends when a deductible of $435 is met.
Stage 2: Initial coverage stage
Beneficiaries and the health plan share drug costs until total shared cost reaches $4,020.
Stage 3: Coverage gap stage
For brand name drugs:

Beneficiaries receive a 70 percent discount at the point of sale.
In 2020, the plan then pays 5 percent, and you pay the remaining 25, which counts toward the coverage gap.

For generic drugs:

The plan pays 75 percent of the cost, and you pay 25 percent toward the coverage gap.
Beneficiaries remain in the gap until their true out-of-pocket costs (deductible, Stage 2 and 3 cost-sharing) reach $6,350.
Stage 4: Catastrophic coverage stage
Your plan pays most of your costs for the rest of the year.
If you need help paying for prescription drug costs, you may be eligible for an "extra help" program offered to people who meet minimum income requirements. To see if you're eligible, call 800-772-1213 or visit www.socialsecurity.gov.
---
NOTE: These are 2020 Medicare Part D rates. Rates are subject to change each year.