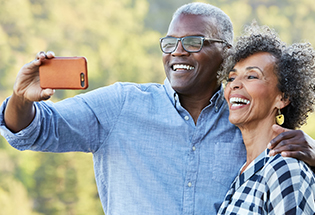 More and more people are working past the age of 65 and delaying their retirement. You'll likely become eligible for Medicare when you turn 65 and there are important decisions that need to be made so that you are not penalized later.
Delaying Part B
Most people are automatically enrolled in Medicare Parts A and B when they turn 65. Medicare Part A is free for most people, while Part B has a monthly premium.
If you are automatically enrolled, you'll receive a package in the mail from Medicare. In the packet, there are instructions on how to delay your Part B coverage.
If you expect to continue coverage from either your or a spouse's employer coverage past the age of 65, you should contact a Benefits Administrator from the employer to discuss your options. It may be beneficial to delay your Part B coverage as you'll save money by not having to pay the monthly premium.
A few items to discuss with the Benefits Administrator include:
How will your current insurance work with Medicare?
Will the current insurance cover a majority of medical costs? Do you need Part B?
What are the options after you or your spouse retires?
If you decide to delay Part B, you must sign up during the Special Enrollment Period (SEP) that follows the end of your employer coverage. The SEP lasts for eight months after you or your spouse stops working, or the date the employer coverage ends (whichever comes sooner).
If you do not sign up for Part B when you turn 65, or during an SEP, you may have to pay a penalty when you do enroll. Read more about the Part B late enrollment penalty on Medicare's website.
When You Retire
Even though you may not be retiring yet, it is still important to understand Medicare and your options. We've created content to help answer any questions you might have about Medicare. Visit the Medicare Basics section to learn about the different parts of Medicare.