CareFirst Announces Leadership, Organizational Changes
Baltimore, MD (September 12, 2018) - CareFirst BlueCross BlueShield (CareFirst), the region's largest not-for-profit insurer, recently announced organizational changes at the company, including the promotion of several current executives.
Wanda Oneferu-Bey will serve as Executive Vice President of a newly expanded division that includes two business segments, Consumer Direct and Government Programs. Oneferu-Bey, who has been with CareFirst for more than 35 years, has held a variety of positions of increasing responsibility within the company. She most recently served as Executive Vice President of the Consumer Direct Strategic Business Unit.
Taking over responsibility of the sales, operation and client management of Consumer Direct is Vickie Cosby, who has been promoted to Senior Vice President and will continue to report directly to Oneferu-Bey. Cosby previously served as Vice President of Sales for Consumer Direct.
"Wanda and Vickie both have immense industry experience in CareFirst's service area that has yielded effective management and consistent results within a challenging market environment," said CareFirst President and CEO Brian Pieninck. "I am confident they will both continue to bring the same level of excellence to their new respective roles."
Also promoted was Maria Harris Tildon, who will serve as Executive Vice President of CareFirst's newly formed Marketing, Communications and External Affairs division. Tildon, who previously served as Senior Vice President of the company's Public Policy and Community Affairs division, will continue to manage all issues related to public policy, government relations, external and internal communications and community outreach and giving. She will also oversee the company's marketing and product development functions.
Jon Kromm has been promoted to Senior Vice President of Marketing, Communications and Product Development. Reporting directly to Tildon, Kromm is responsible for customer research and market analysis, product development and lifecycle management, customer experience, advertising and brand communication.
"Bringing together all of the company's product development, marketing, communications, community and external affairs functions will help CareFirst better meet the needs of the members, businesses and communities we serve," said Pieninck. "Under Maria and Jon's leadership, we will continue to focus on our core values while working to enhance the accessibility of innovative, affordable health care products across the region."
About CareFirst BlueCross BlueShield
In its 80th year of service, CareFirst, an independent licensee of the Blue Cross and Blue Shield Association, is a not-for-profit health care company which, through its affiliates and subsidiaries, offers a comprehensive portfolio of health insurance products and administrative services to 3.3 million individuals and groups in Maryland, the District of Columbia and Northern Virginia. In 2017, CareFirst invested more than $33 million to improve overall health, and increase the accessibility, affordability, safety and quality of health care throughout its market areas. To learn more about CareFirst BlueCross BlueShield, visit our website at www.carefirst.com or follow us on Facebook, Twitter, YouTube, LinkedIn, Instagram or Google+.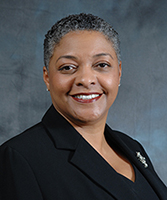 CareFirst EVP Wanda Oneferu-Bey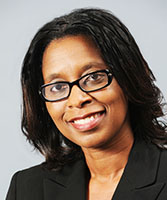 CareFirst SVP Vickie Cosby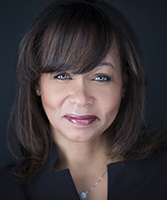 CareFirst EVP Maria Harris Tildon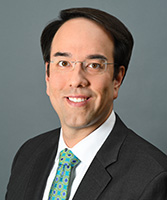 CareFirst SVP Jonathan Kromm
Subscribe to CareFirst News
Receive the latest CareFirst news in your email.