CareFirst Announces New Senior Leadership Hires
Baltimore, MD (September 24, 2018) - CareFirst BlueCross BlueShield (CareFirst), the region's largest not-for-profit insurer, has hired two new executive vice presidents to lead the company's medical affairs and information technology divisions, respectively.
Stacia Cohen, R.N., MBA, was named Executive Vice President of Medical Affairs and will oversee CareFirst's Patient-Centered Medical Home and Total Care and Cost Improvement programs, medical and care coordination policies, pharmacy policies, and provider networks. Prior to joining CareFirst, Cohen was Vice President of Medicare for Blue Cross and Blue Shield of Minnesota, where she was responsible for meeting operating income, enrollment growth, administrative budgeting and key performance targets of the plan's Medicare market segment.
"Stacia has substantial experience in leading care quality and population health programs that remain essential to efforts to improve care and control health care costs," said CareFirst President and CEO Brian D. Pieninck. "Her career is one of commitment to improving the delivery of health care and member outcomes."
John David Kaercher was named Chief Information Officer and will serve as Executive Vice President of Information Technology. He is responsible for a broad range of strategic initiatives, technical and operational support and oversight and control functions across the company. Before joining CareFirst, Kaercher was Senior Vice President and Chief Information Officer at Blue Cross and Blue Shield of Kansas City, where he oversaw information technology, cybersecurity, project management, enterprise architecture, business process management and real estate operations.
"In selecting a CIO to lead our IT organization, we recognized the importance of engaging an executive with skills far beyond knowledge of technology," said Pieninck. "I believe David's strengths in enterprise architecture, data governance, and business process improvement will amplify our responsiveness to real-time changes in today's IT environment."
About CareFirst BlueCross BlueShield
In its 80th year of service, CareFirst, an independent licensee of the Blue Cross and Blue Shield Association, is a not-for-profit health care company which, through its affiliates and subsidiaries, offers a comprehensive portfolio of health insurance products and administrative services to 3.2 million individuals and groups in Maryland, the District of Columbia and Northern Virginia. In 2017, CareFirst invested more than $33 million to improve overall health, and increase the accessibility, affordability, safety and quality of health care throughout its market areas. To learn more about CareFirst BlueCross BlueShield, visit our website at www.carefirst.com or follow us on Facebook, Twitter, YouTube, LinkedIn, Instagram or Google+.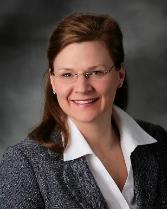 CareFirst EVP Stacia Cohen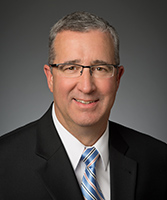 CareFirst EVP John David Kaercher
Subscribe to CareFirst News
Receive the latest CareFirst news in your email.