Benefits of Vision Coverage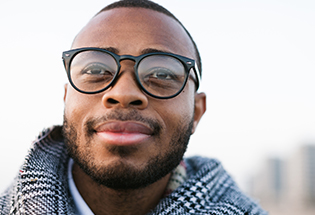 Good vision is crucial to your overall health. Since 80 percent of the sensory information your brain receives comes from your eyes1, good vision affects your quality of life as well. In addition, 50 to 90 percent of employed adults suffer from computer vision syndrome. These symptoms include eye strain, dry eyes, blurred and double vision.2
See the benefits of CareFirst's vision coverage:
Extensive network
More than 47,000 optometrists, ophthalmologists and opticians give you the opportunity to choose from private practice and major retailers, including Walmart, Sam's Club, Sears, Pearle Vision, JCPenney, Target and Visionworks.
Additional benefits
These include a one-year eyeglass breakage warranty, laser vision correction discounts and additional product discounts.3
1 National Institute of Health. Medline Plus Magazine. How to Keep Your Sight for Life.
2 National Institute of Occupational Safety and Health.
3 From certain participating providers.