Building A Better Model for Healthcare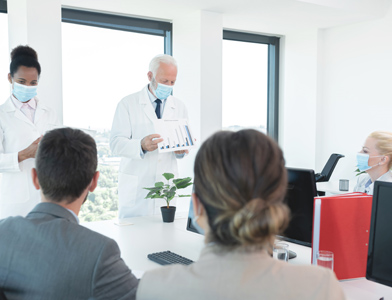 While medical advancements in treatment, technology and medication have dramatically altered the landscape of U.S. healthcare, the payment model has remained virtually unchanged for over 50 years.
Our current fee-for-service payment model traces its roots to the advent of Medicare and Medicaid programs created to address the lack of adequate medical care for the poor and elderly. At the time, this system provided easy access to affordable medical care for some 40 to 50 million people.
Yet, as medical advancements continue to prolong lives, and exponentially increase the number of patients, the model itself has not changed in response. Let's not forget, doctors and specialists are still reimbursed for each service provided—each office visit, test or procedure. This translates into ever-increasing expenditures but not necessarily better care or better health. The result? High and constantly rising costs that jeopardize access to healthcare and threaten to place needed services out of reach for more and more people.
Time for change
Clearly, it's time for a new approach. CareFirst BlueCross BlueShield and the region's largest not-for-profit healthcare provider, MedStar Health, have joined in a partnership to do just that. CareFirst and MedStar serve the same communities and share a mission to increase affordable health coverage and quality of care. To shift from a traditional payment approach to one focused on value for services delivered, CareFirst and MedStar have formed an Accountable Care Organization (ACO), which rewards doctors for providing quality and efficient care that keeps their patients healthier. This value-based approach will impact the projected costs of care during the next seven years by $400 million.
Functionally, what CareFirst and MedStar have agreed to is enhanced technology integration, including clinical data sharing, to help focus on patient care coordination. CareFirst members will have timely access to more personalized care. Care managers will support primary care providers (PCPs) and work one-on-one with patients to help them manage their health. Additionally, PCPs and specialists will work closely together to provide more efficient, effective care resulting in more proactive well care to keep members healthy.
CareFirst and MedStar are committed to improving community wellness and containing costs, and more affordable care will result in more families with coverage. This value-based ACO represents the innovative approach needed to serve both these goals and make sure CareFirst members are not paying for unnecessary or redundant services – but for better healthcare.