Data & Partnerships: Keys to Managing Access to Quality, Affordable, Equitable Healthcare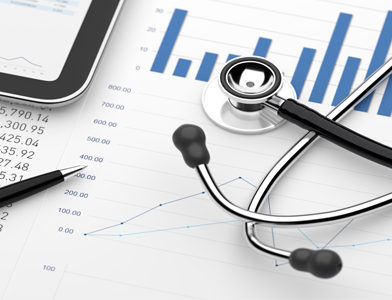 The 2021 Maryland State of Reform Health Policy Conference held May 13, 2021, shared a great deal of information on what is occurring at the nexus of healthcare policy and politics. Common themes throughout the various sessions included the importance of reimagining how we do better to create models that benefit all populations, the continuation of creating public-private partnerships and data utilization for decision-making and planning to drive forward the changes needed.
CareFirst BlueCross BlueShield provided industry expertise in three sessions, including discussions about maximizing the waiver model, managing affordability and healthcare costs, and the state of health equity.
Opportunities to maximize the waiver model in MD
The discussion about opportunities to maximize the waiver model in Maryland started by noting the waiver model of care is well regarded by various stakeholders, but that doesn't mean there isn't still work to do.
The panelists leading this discussion included Maria Tildon, Executive Vice President, Public Policy and Government Affairs, CareFirst; Bob Atlas, Chief Executive Officer, Maryland Hospital Association; Joe DeMattos, Chief Executive Officer, Health Facilities Association of Maryland; and Joshua Sharfstein, MD, Vice Dean for Public Health Practice and Community Engagement, Johns Hopkins Bloomberg School of Public Health.
The industry experts highlighted how to continue to improve on Maryland's model of care and where efforts at system improvement will yield the best returns. A few highlights from this discussion included:
To date,

the Total Cost of Care (TCOC) Model has been widely successful

in focusing Maryland's healthcare industry on the full continuum of services and costs. As a result of the TCOC Model's incentives, the Medicare Fee-For-Service population has experienced dramatic reductions in hospital readmissions and hospital-acquired conditions.
Moving forward, panelists cited the need for more meaningful involvement by a

broader set of non-hospital stakeholders

(i.e., state government, social services) as the State takes a step deeper into improving the health of Marylanders in all subpopulations.
Finally, with most of the TCOC Model's incentives currently focused on the Medicare population, there was an emphasis on

expanding incentives to benefit all Marylanders

.
Managing affordability and cost in MD healthcare
Later in the conference, a session on managing healthcare affordability and cost in Maryland started with panelists passionately sharing, "we've been talking about the same issues regarding access and cost for 30 years, and it's time to do something about it."
Panelists in this session included Stacia Cohen, Executive Vice President, Health Services, CareFirst; Diane Stollenwerk, Chief Executive Officer, StollenWerks; Andrew York, Executive Director, Maryland Prescription Drug Affordability Board; and Johanna Fabian-Marks, Director of Policy and Plan Management, Maryland Health Benefit Exchange.
The driver of the conversation that unfolded was the question of "how serious are we about making healthcare more affordable and managing overall costs?"
The essential takeaways from this discussion included:
The need to orient around value is more important than ever to meet patients where they are.
We can't treat whole people when we have stigmas associated with mental and behavioral health and substance abuse, all of which are addressed differently.
There is a need to look at the supply of care providers vs. demand for care providers. Some areas have an oversupply, and some are undersupplied (equity and cost issues).
Every conversation held throughout the conference shared a similar closing message: We all have to be willing to go the extra mile to support and advocate for our communities and the individuals that make up every population.