We're nurturing healthier communities from within, championing the right to access affordable and high-quality care and improving health equity for all we serve.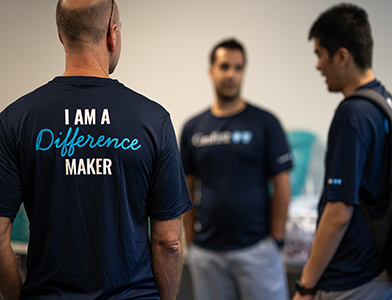 CareFirst's 5th Annual Week of Equity & Action Cultivates Thriving Communities
As the mid-Atlantic region's largest not-for-profit health plan and a leading employer in the Baltimore-Washington metropolitan area, CareFirst's Week of Equity & Action is core to the organization's mission to provide affordable, accessible and equitable healthcare for all. By dedicating time and resources to listening to one another and learning about different lived experiences, CareFirst and its employees can better act to meet the needs of the people and communities we serve.