Joining the Healthcare Industry Because of the Changes in Healthcare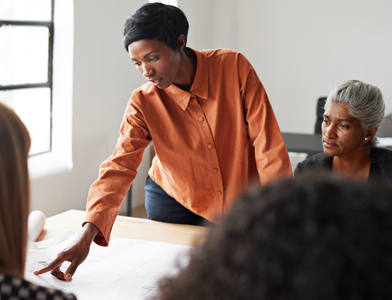 Angela Celestin, Executive Vice President and Chief Human Resources Officer for CareFirst BlueCross BlueShield (CareFirst), recently spoke with Managed Healthcare Executive magazine about her experience as a human resources executive.
Having spent most of her career leading within the financial services industry, when joining CareFirst, she switched to the healthcare space because she saw similarities between the workforce served in both sectors.
"Healthcare was going through some major changes, and I wanted to be part of that change," said Celestin. "The industry is addressing health equity and disparities in the existing system and working towards making healthcare accessible for everyone, not only current members."
Angela Celestin
As an advocate for diversity, equity and inclusion in the workplace, Angela actively works to continue the conversations surrounding this topic through podcasts and events.