Mountain Laurel Medical Center Enhances Dental Care for Rural Communities with CareFirst BlueCross BlueShield Grant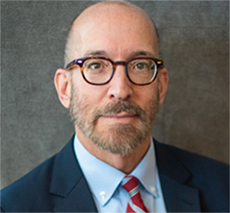 A $50,000 grant from Community Health Plan of Maryland has allowed Mountain Laurel Medical Center to offer expanded dental services to its predominantly rural communities in Maryland's Allegany and Garrett counties.
CEO Brian Bailey said, "This is probably one of the best and most exciting enhancements that we've added to our services, and we are honored that CareFirst offered us this grant."
As one of six federally qualified health care centers chosen for the grant, Mountain Laurel is leveraging their community health workers and reformulating the way they connect underserved or at-risk patients to dental care with the additional funding. "For those of our neighbors who are uninsured or underinsured, dental care might fall lower on their list of financial priorities," Bailey said.
Now, nurses and medical providers at the center's three Maryland locations ask about dental care at consultations with each patient. Those in need of dental care are referred to a community health worker. "We use our community health workers because they have established relationships and they can address barriers to care, including transportation." The community health worker plays a critical role in scheduling appointments, following up with patients, and verifying that the patient gets to the appointment.
"We need to do a better job of educating our patients that dental care should be a priority because it is woven into overall physical and mental wellness," Bailey said.
For those patients with chronic illnesses such as uncontrolled hypertension, diabetes and COPD, dental issues can exacerbate those conditions. "When a patient is impacted by adverse dental events—an infection, a root canal, a broken tooth—how that weaves into their chronic disease state can be pretty significant," Bailey added.
Referrals for dental care are also being done with Mountain Laurel's behavioral health services.
"Poor dental care not only contributes to some of the medical issues our patients deal with, but also behavioral health issues," Bailey said. "Low self-esteem, depression, all kinds of things can result from poor dental care. It's important to make sure that we're making those connections for our behavioral health patients who also have a need for dental care and services."
Mountain Laurel was established 17 years ago as a federally funded safety net for a diverse and underinsured population. According to Bailey, the combination of aging, self-employed and agriculturally focused Amish community leaves many in the community with limited medical coverage.
"We want to be a one-stop shop as much as possible for our patient population," Bailey said.
"The key to that is really community health workers, who go out and build trust and build those relationships, not just with the Amish population, but with other populations in the community too," he said. Community health workers understand the social determinants of health: housing, transportation, food shortages and they work collaboratively with community social services in the area to connect patients to those services.
For dental care services, Mountain Laurel has established provider partnerships in each of its counties "In Allegany County we refer patients to the Community College School of Dental Hygiene for routine cleanings," Bailey said. "If they have a higher need for additional services, there is a handoff to the local health department."
In Garrett County, Mountain Laurel is partnered with private dentists and the local health department.
For Bailey, educating patients about preventative dental care and utilizing community health workers to get patients the care they need, benefits the entire community. "There is no urgent care for dental needs," he said. "So when a patient has a critical and painful dental issue, where do they go? The Emergency Room." Hospitals don't get paid for administration of pain medication for uninsured dental problems, placing additional burdens on the hospital and its resources.
He said, "If we connect people with resources on a regular basis and make it a part of their culture, we can mitigate the misuse of the ER for dental care."
In addition, the use of community health workers reduces the number of cancellations and no-shows for all care services, including dental. This reduces the burden of care providers and opens appointments for additional patients.
"The CareFirst grant gave us the resources to be more intentional about connecting our patients to dental care," Bailey said. "Now we are much more successful at closing that loop and facilitating necessary care. Our patients have somebody holding their hand and guiding them through the process." 
Mountain Laurel Medical Center is a community health center with three locations in Oakland, Grantsville, and Westernport, Maryland, whose mission is to "provide the highest quality primary health care to the Community regardless of ability to pay."
"Effective dental care has been proven to be central to good health.  CareFirst is happy to partner with Mountain Laurel Medical Center to help meet the dental care needs of the residents of Western Maryland through creating new capacity.  We continue to be dedicated to finding new ways to transform healthcare in Maryland."
- Mike Rapach , CEO, CareFirst Community Health Plan of Maryland