Providing Additional Funds in Support of COVID-19 Relief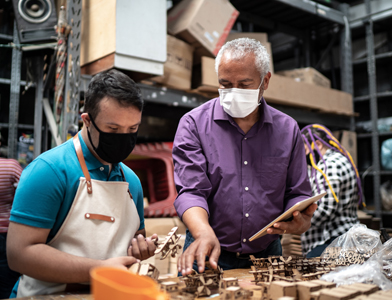 CareFirst BlueCross BlueShield (CareFirst) recently announced plans to commit an additional $2.2 million to total $8 million invested in COVID-19 relief to community organizations on the front lines of the pandemic. The investments support nonprofits addressing communities' health, social and economic needs and creating equitable COVID-19 support for people and neighborhoods disproportionately impacted by the pandemic.
CareFirst's pandemic relief funding contributions have benefited 150 organizations, reaching approximately 700,000 individuals across the Mid-Atlantic region. During the most recent grant selection process in which 55 grants for COVID relief have been awarded, special consideration was given to Black, youth, Veteran and women-led organizations.
Funding requests and recipients include:
For more information on COVID-19 relief provided to date, visit the following articles: