How Vaccines and Cycling can Help Combat COVID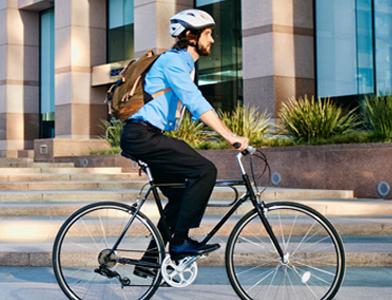 As the new Delta variant spreads, it remains critically important for individuals to get vaccinated against the coronavirus.
Earlier this summer, CareFirst's Medical Director, Dr. Yvette Oquendo-Berruz, chatted with DC Bike Ride about the importance of vaccines and how cycling represents an outlet for individuals to remain physically active while staying safe and social distancing.
During the conversation, Dr. Yvette discussed how we each play a part in leaving COVID behind, addressing:
What we should know about the COVID-19 vaccines
Common side effects of the COVID-19 vaccines
Whether it's safe to exercise after receiving the vaccines
The role of physical activity as it relates to mental health, wellness and the prevention of illness
The road to recovering and reopening is a process that requires all of us to stay committed to playing our part. We are better when we act together. This is our shot to leave COVID behind. For COVID resources, visit CareFirst's Coronavirus Resource Center.