COVID-19 Vaccine Information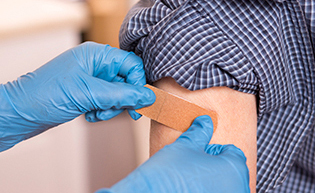 COVID-19 Vaccines Are Here
For over 200 years, vaccines have stopped the spread of contagious and deadly diseases like smallpox, polio and measles. Now, two vaccines to prevent COVID-19 are being rolled out, with more on the horizon.
Due to limited supplies of the vaccines, states have developed a phased approach to vaccinating their residents, giving priority to high-risk populations and healthcare workers.
The COVID-19 vaccine is the best path forward to protect yourself and your loved ones. Learn more about current vaccines, who should get them and when they'll be available. Help slow the spread by continuing to wear a mask, wash your hands and practice social distancing.