A Better, Healthier 'Normal' can be Achieved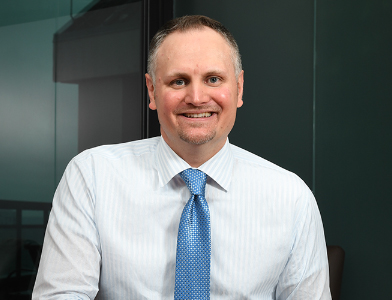 Though it is an often-expressed hope, simply getting "back to normal" is not acceptable. The pandemic has revealed hard truths about America's healthcare system that must be confronted and addressed. It has also fueled broad divides on public health issues and further complicated dialogue on the healthiest way forward for our country, leaving many yearning for clarity and decisive action.
We know the catastrophic toll that decades of unequal access to care combined with inequity in critical social factors that promote good health, has had on historically underserved segments of our population. We're witnessing drastic disparities in health outcomes throughout this crisis for people of color, with hospitalizations from COVID-19 at four and five times the rate for whites. The limitations of a volume-based system have been exposed, with the full impact of financial strain in the provider community yet to be fully measured or felt within our communities.
No, we don't need to get back to normal. We need to create a new and better normal for all.
There are solutions to these challenges. Imagine a system where healthcare professionals' pay is tied to improved health outcomes for patients, instead of the number of office visits, tests, or procedures performed. Imagine a system where a patient receives individualized care that considers their whole health as well as the social factors that contribute to their well-being. Imagine a system where payer and provider resources are aligned, and focused on keeping people and communities healthy, not just treating them when they are sick.
That system is called value-based care – and it is not a new idea, but one that is desperately needed now. At this moment, when our nation faces a lethal pandemic, economic hardship and the unacceptable consequences of structural racism, our healthcare system should be focused on innovations in care that lead to measurable improvements for patients and communities nationwide. Yet, despite some notable steps forward, entrenched interests continue to slow transformative change.
We can do better. We must seize the opportunity to reimagine a new framework and build a system to emerge from these challenges healthier, stronger and with a more sustainable healthcare delivery system. Value-based care creates an economic environment that fosters:
Access. The pandemic has revealed that healthcare resources are often not aligned with need. Even before the coronavirus, nearly half of rural hospitals across the country were struggling and their COVID-19 response and the loss of revenue have pushed some over the brink. Value-based care can re-align healthcare resources with needs by incentivizing providers to serve vulnerable communities, lessening the uneven distribution of resources, and providing more financial stability for providers. Novel approaches to payment for healthcare, coupled with new technologies, promise to expand access while improving the experience of patients.
Affordability. Households and businesses continue to struggle with the rising cost of healthcare. While America's healthcare spending is more than double its first world peers, our health outcomes drastically lag. Value-based care stabilizes costs for consumers as well as employers and ensures a better return on every healthcare dollar spent while improving outcomes through preventive care that addresses patients' whole health.
Equity. The pandemic has exacerbated existing health disparities with infection and death rates from COVID-19 for historically disadvantaged populations that are disproportionately high compared to their share of the population. Structural racism has long contributed to inequities that drive poor health outcomes. Black Americans and Latinx populations, for example, are more likely to have heart and liver diseases, diabetes and higher infant mortality rates. Value-based care can help address these disparities by incentivizing the system to safeguard a person's whole health.
Improved health outcomes. A value-based approach has improving health outcomes baked into its DNA. Would better health and fewer chronic conditions have improved the health outcomes in this pandemic? Absolutely. Transformation of our healthcare system can also mean a transformation of Americans' health.
Some, like CareFirst, are already in motion, transforming capabilities and building alliances with healthcare organizations to bring real change to patient and community health. In September, we entered a new seven-year value-based care partnership with MedStar Health that will transform the experience, the way we care for the people we jointly serve, and their health outcomes. Earlier this month, we announced a five-year partnership with the University of Maryland Medical System (UMMS) focused on improving access to and quality of care for Maryland's most vulnerable populations. Both collaborations are critical to changing how care is provided and groundbreaking for the health of the people who live in these communities. These strategic relationships are important steps in a broader progression from "volume to value", with many more needed and still to come, as we deliver on our mission to improve quality, access, affordability, equity, and greater value in healthcare for all.
As we confront this time of uncertainty, as well as the challenges and opportunities ahead, longing for a return to the normal we knew just isn't good enough. Our old normal of volume-based care, high costs, health disparities and structural inequities isn't what we need. Instead, let's have the courage to establish a new normal, with a healthcare system rooted in delivering value and healthier outcomes for all.