New Offerings for Providers Support Healthier Communities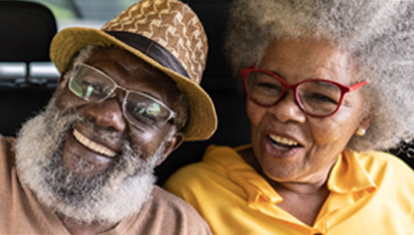 As a not-for-profit healthcare company serving our communities for more than 80 years, we understand and appreciate the value of good relationships. We know that relationships are built not only on understanding the challenges faced by our communities, including members and providers, but also by helping ease burdens when and where we can.
If a provider has a good encounter with CareFirst BlueCross BlueShield (CareFirst), the member will likely have a good encounter with the provider. This balance incents patients to be and stay well. And it motivates us to remain committed to making it easier for our providers to do business with us. Last year, in September 2021, we relaunched the Learning and Engagement Center for providers. The site helps providers keep up with research, trends and policy changes that impact their practice. Since the relaunch*, we have:
Seen an increase of 51,643.6% in course engagement
Developed and launched 76 courses
Had the website accessed by approximately 20,180 providers
Had resources accessed more than 91,781 times
The increase in activity partly stems from the overall redesign we launched in 2021 and the addition of a Health Equity web page, which provides insight on value-based care, community health and other topics related to health equity.
We've now redesigned the On-Demand Courses page to make it easier for providers to navigate and find offerings that benefit them. Providers can participate in specialized training, curated learning and engagement opportunities and more. The courses are grouped into the following suites:
CareFirst Essentials
Insurance Basics
Practice & Payment Transformation
Quality Improvement
Institutional
Professional
Ancillary
Dental
We will continue to add courses as the needs of our providers and communities are constantly evolving. We hope that these new features increase efficiency for providers and allow them more time to support the patients in their care.
Additional Resources
For more information about how CareFirst is building partnerships and investing in solutions that improve access to care; support good physical, mental and financial health; reduce overall healthcare costs and advance health equity, please visit www.carefirst.com/transformation.
This article is the second in a series related to curated provider communications. Read the first article.
*The metrics provided are from September 2021 through August 2022.