Help Purchasing Your Health Insurance Plan
Health insurance can be complex, but if you feel confident buying health insurance for yourself or business employees, purchasing it on your own may be a good option.
However, if you're like others who don't feel comfortable making this decision alone, there are people specifically trained to help you select and enroll in the right health plan, including:
Agents & Brokers
Health Insurance Navigators
Certified Application Counselors
Insurance Carrier Support Services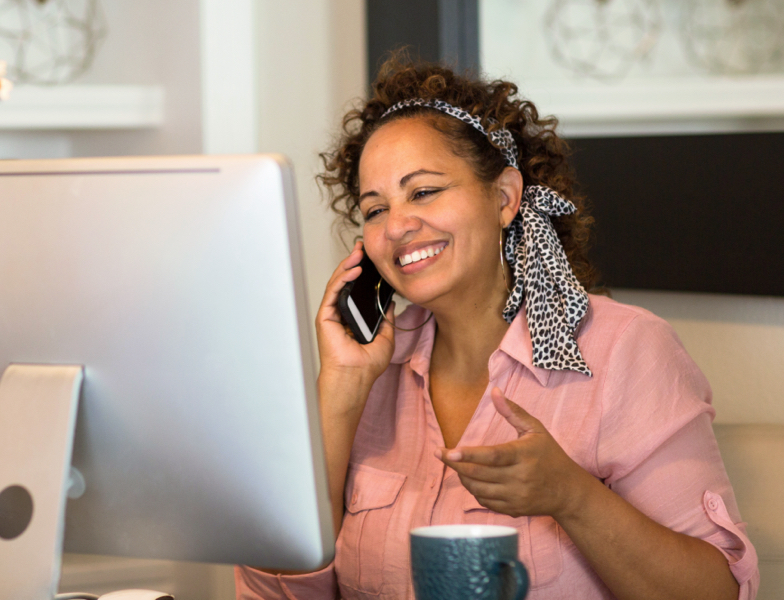 You Don't Have To Choose Health Insurance Alone
Whether you use the help available or purchase health insurance yourself, the goal is to have the best plan for your needs.
A broker usually represents several insurance companies and can help you determine what plan features you can get from different providers.
Brokers generally receive commissions or payments from the companies they represent. They may not sell plans from companies they do not have agreements with. However, in Maryland, Washington D.C. and Northern Virginia, brokers are legally required to represent your best interests and help you compare prices between companies.
You can tell a broker what you need and want in a health plan, and the broker will:
Find out what options are available
Narrow down options to help you make the best choice
Work within your budget
Not charge a fee for helping you choose a plan
If you're an individual and would like help finding a health insurance plan, visit healthcare.gov . If you're making decisions for a small business, you can search for professional assistance by:
Asking a trusted advisor like your lawyer or accountant
Checking with other business owners for references
Contacting your state or local association for health underwriters or chamber of commerce
Searching for a broker online
Like navigators, certified application counselors receive specialized training to help you choose the best coverage option and complete your application for coverage. They represent your best interests as you select and enroll in an insurance plan.
Certified application counselors will not charge you for their services and are often affiliated with organizations like:
Community health centers
Faith-based organizations
Hospitals
Social service agencies
If you're an individual or making decisions for a small business and would like help finding a health insurance plan, visit healthcare.gov.
If you know the company you want to use for health coverage but need help deciding between their plans, directly contacting the company might be your best option. Health insurance companies have people and resources to help you select a plan that covers your unique needs. You can use the tools on the insurance company's website or call their customer service number and ask for help choosing a plan.
If you're purchasing a plan through your employer, your employer has chosen the health insurance company for you. However, you will likely still have choices to make. In this case, your HR manager can help you select a plan or tell you who to contact at the insurance company to get help.
If you'd like to learn more about CareFirst's health plan options, visit our website or contact us for one-on-one help.