A Message from Our CEO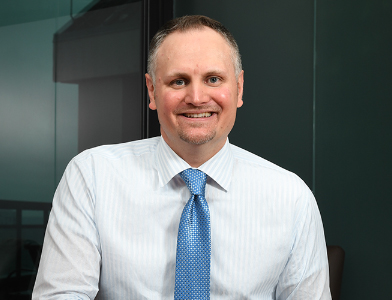 "At CareFirst, we value diversity of background, thought, and experience. We recognize and embrace that diverse perspectives help strengthen our organization and enable us to achieve our goals. This emphasis on diversity applies to the people who work within CareFirst and those with whom we partner. Our suppliers are instrumental to our ability to deliver on our mission. As such, we have prioritized ensuring that our supplier base reflects our intent to promote diversity and that our partners share in our belief that with diversity comes strength. CareFirst's Supplier Diversity Program aims to embody this quality among the partners we work with and ensure people of all backgrounds are provided the same opportunities and access to work with us."
Brian Pieninck, Chief Executive Officer
Mission Driven
The Supplier Diversity Program supports CareFirst's commitment to diversity, inclusion and equity because it enables diverse businesses in our communities to grow. As a participant in our Supplier Diversity Program, you'll support our company mission to:
Offer affordable health plans
Address our membership's needs
Conduct business responsibly
Collaborate with the communities in which we operate
Control healthcare costs
Promote respect, fairness and opportunity for our members, associates and suppliers
*Interested in becoming a CareFirst vendor partner? To be considered for a supplier opportunity, please provide us with information about your organization.
*Registering does not guarantee our business with your company.