Advancing Equity - Ensuring Overall Health and Well-Being of our Communities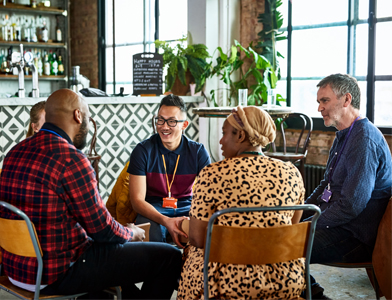 Structural racism is another ongoing public health crisis during an unprecedented pandemic. It serves as the foundation of social determinants of health, which are factors that influence health in places where people live, learn, work and play—such as food and income. It is also at the root of deep disparities in social, economic and health outcomes. For example, Black Americans are more likely to have heart disease and diabetes, and die from childbirth, HIV/AIDS and asthma.
COVID-19 has laid bare significant system gaps and further exacerbated these existing health disparities. As structural racism continues to profoundly impact our communities, CareFirst is committed to change. We are working to advance equity and inclusion for all our members, provider partners, employees and communities. We also outline several ways that policymakers can address the impact of structural racism, tackle health disparities, and improve health outcomes for underserved communities.