Healthcare Experts Agree: We Must Move to Value-Based Care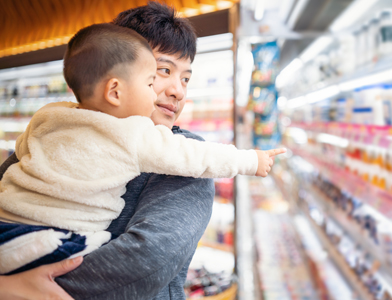 The consensus is clear – advancing towards value-based care is critical to addressing our healthcare system's current challenges.
What is Value-Based Care? Value-based care ties provider revenue to individuals' improved health outcomes and the value of services delivered rather than the volume of office visits. These arrangements have the ability to improve quality of care and health outcomes and the potential to expand access to care, improve affordability, and address equity; therefore, public and private stakeholders continue to express strong support for these models.
The following article details the need to support the move to value-based care.
Policymakers have reiterated their high expectations for providers, payers, and other stakeholders to advance value-based care models across the country. Most recently, the Center for Medicare and Medicaid Innovation (CMMI), responsible for designing and implementing national value-based care models, released their 10-year vision for value-based care. CMMI set the goal to have all Medicare fee-for-service beneficiaries and most Medicaid beneficiaries in care relationships with accountability for quality and total cost of care by 2030. In addition, CMMI communicated interest in pursuing more mandatory value-based care models and those incorporating multi-payer alignment. Other key former policymakers have also highlighted the importance of value-based care:
"We should move to global budgets as soon as possible... It will not happen in a fee-for-service environment; I just don't believe it can." – Don Berwick, former Centers for Medicare and Medicaid Services (CMS) administrator discussing recommendations to improve the healthcare system
"[CMMI] must prioritize new models that are most likely to achieve savings or improve quality. Launching new models that move large portions of risk to providers in two-sided risk arrangements and in which the government receives up-front discounts in return for giving participants greater flexibility and upside risk could help achieve this goal." – Brad Smith, former CMMI Director (PDF)
Provider groups have also reflected on the role of CMMI and how value-based care models can move forward. For example, the National Academy of Medicine recently convened an Expert Panel (PDF) to discuss how CMMI can catalyze healthcare system transformation. Among its recommendations, the Panel recommended CMMI to accelerate the introduction of mandatory all-payer population health-focused primary care models with two-sided risk. The Panel, along with other provider groups, have continued to express strong sentiment for the need to accelerate value-based care and move away from fee-for-service payments to better equip providers to deliver optimal care:
"It is very clear that the "fee for service" chassis on which the U.S. health system is constructed cannot deliver effective, efficient, and equitable results in today's, and certainly not tomorrow's environment" – National Academy of Medicine Expert Panel (PDF)
"To truly unleash the power of primary care, we must do two things: Unhinge it from the episodic-based incentives of fee-for-service and eliminate the administrative complexity of practice that distracts family physicians from patient care." – American Academy of Family Physicians
"…we need to really double down on the pace of the value movement." – Don Crane, CEO of America's Physician Groups
Academic experts have recognized the flexibility and support value-based care models can offer to providers. Prospective payment models, such as capitation, provide predictable revenue, financial stability, and flexibility for providers to engage in care delivery reform to improve the quality of care for their patients. For these reasons, experts agree that value-based care arrangements allow providers to better weather and respond to crises such as the COVID-19 pandemic:
"The ability of health care organizations to respond to these demands [of the COVID pandemic] has partly depended on whether they participate in a value-based payment structure. These models offer more financial flexibility and stability, helping organizations develop new capabilities that improve care delivery." – Duke Margolis Center for Health Policy (PDF), on discussing value-based care in the COVID-19 era
"Uncoupling compensation from the volume of services provided could increase financial security and flexibility to adapt to crises." – Commonwealth Fund Task Force on Payment and Delivery System Reform (PDF)
CareFirst agrees with Federal policymakers, national provider groups and key academic experts on the importance of transitioning to a value-based care system. We continue to collaborate with our provider partners to advance value-based care in our regions; however, current efforts in Maryland are restricted by legal barriers that prevent the proliferation of two-sided incentive and capitation arrangements with commercial plans.
Changes are needed to allow carriers and providers to pursue such arrangements, which have improved outcomes, quality, and affordability for health systems and practices. We are eager to partner with providers to help them develop and implement robust value-based care models and move our region's healthcare system forward.
To learn more about our efforts to transform healthcare, visit the CareFirst Transformation Page.