Leveraging Federal Funding to Impact Social Determinants of Health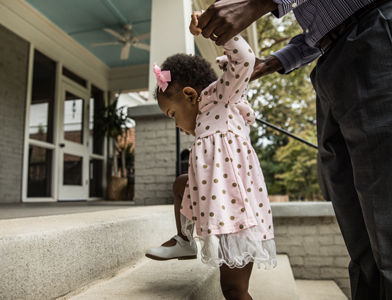 On March 11, President Biden signed a $1.9 trillion COVID relief reconciliation package, the American Rescue Plan Act of 2021 (ARPA), into law. The law includes several provisions that provide direct aid to state and local governments to support the COVID-19 response and assist schools with reopening and managing COVID-19 impacts.
Given the significant funding distributed to CareFirst BlueCross BlueShield's state and local jurisdictions, the law provides a unique opportunity for policymakers to focus on key social determinants of health (SDOH) initiatives. SDOH are broadly defined as the factors that influence health in places where people live, learn, work and play. SDOH serve as the basis for deep disparities in social, economic, and health outcomes, thus are critical to resolve longstanding inequities within our communities, improve population health and prepare for the future. To address disparities in SDOH, CareFirst recommends policymakers (PDF) consider investments in the following areas:
Lack of broadband access fuels the "digital divide," which is the gap between those who have access to online communications and those who do not. The digital divide persists because of geographic, infrastructure, and financial differences that affect broadband access. Not only is broadband needed to access the full suite of telehealth services, but it is also an important SDOH that can influence many other aspects of daily life, such as online learning and searching for employment. However, significant gaps in broadband access persist, exacerbating inequity in healthcare access and other socioeconomic disparities. According to a 2019 Pew Research Center survey, racial and ethnic minorities, older adults, lower-income individuals and those with less education are all less likely to subscribe to broadband services.
Policymakers should use ARPA funding to expand broadband access in urban and rural communities. Rural communities will benefit from investments in additional broadband infrastructure. In 2017, only 73.6% of Americans in rural areas had broadband access, compared to 98.3% in urban areas. While broadband is more widely available in urban areas, affordability is also a frequently cited barrier. Payment assistance to subscribe to broadband would help address broadband disparities in urban areas. The COVID pandemic brought into specific relief the limitations those without access to online resources face every day.
Significant shortages in certain providers persist in CareFirst's jurisdictions. Maryland, D.C., and Virginia have 45, 15, and 113 primary care Health Professional Shortage Areas (HPSAs), and 40, 10, 73 mental healthcare HPSAs. HPSAs identify areas and population groups that are experiencing shortages in specific types of healthcare providers. Furthermore, gaps in healthcare access are often concentrated in low-income and high-minority population neighborhoods. For example, Washington's Ward 8 has a median household income of $31,954 and access to only one hospital, forcing residents to travel to other parts of the city without reliable public transportation to receive care.
CareFirst would advise policymakers to consider how ARPA funds can address workforce shortages and access to care disparities in vulnerable communities. Possible solutions include incentivizing primary care and behavioral health providers to practice in shortage areas by establishing loan forgiveness programs, increasing the number of residency spots in our jurisdictions and supporting pipeline programs that train linguistically and culturally competent providers to improve workforce diversity.
Schools have observed increased demands during the pandemic, including the need to stand up distance learning infrastructure, provide additional resources for vulnerable students and adhere to COVID safety guidelines. Furthermore, those school districts and schools serving low-income and Black and Brown communities have been disproportionately impacted by the pandemic, from higher COVID rates, higher rates of job loss and a more pronounced digital divide to access remote learning. Because schools depend on local revenues for funding, schools serving these vulnerable communities also are most impacted by budget shortfalls. Even before the pandemic, school districts serving the largest populations of minority students received $1,800 less per student compared to other school districts serving the fewest minority students.
State and local governments should ensure ARPA funding to support schools be allocated in a way that addresses these inequities and better equips schools to support vulnerable students both during and after the pandemic. School districts should invest in closing the digital divide and provide the technological resources necessary for low-income students to access remote learning. Schools should also provide robust wraparound services for students, including resources to address a student's physical, social, and emotional needs. The funding also provides opportunities for schools to address other entrenched gaps in high-need schools, such as investing in a high-quality teacher workforce.
1 in 3 mothers have considered leaving the workforce or downshifting their careers due to COVID-19, compared to 1 in 5 fathers. The reason why is clear – the pandemic has caused severe disruptions in childcare and schooling, and mothers more often bear the brunt of these impacts. Mothers already take on more childcare responsibilities compared to men, and during the pandemic, mothers were 1.5 times more likely to spend an additional 3 hours per day on housework and childcare compared to fathers. These issues are further exacerbated when layering on racial and economic inequities in the workplace.
One study estimates that the disproportionate impacts of the COVID pandemic on mothers may result in $64.5 billion per year in lost wages and economic activity and set back advancements in gender equity by decades. To curb the damage, policymakers should make both immediate and sustained investments in robust childcare programs. These programs must also consider equity – increasing access in areas lacking childcare and providing transportation subsidies to childcare for those in need. Additionally, investments should be made in support of a diverse set of childcare options – including culturally and linguistically appropriate care options and home-based care.
The COVID-19 pandemic has unveiled significant gaps in the United States' healthcare supply chain. Critical healthcare supplies, including personal protective equipment and testing kits, were in short supply during the pandemic, leading to exorbitant prices, inadequate care, and compromised safety for frontline providers.
CareFirst's jurisdictions need to be ready for future pandemics, and ARPA funding provides a key opportunity to develop the local infrastructure needed to reinforce our supply chain. Rather than depend on international suppliers for key treatments and equipment, providers should have the opportunity to diversify their supply chains and lean on domestic options for critical healthcare supplies. However, CareFirst recognizes that diversification can be a challenging proposition that requires significant upfront investment and time. ARPA funding can provide needed support to begin this effort.
The COVID pandemic has exacerbated an already worsening housing crisis within the United States. In 2018, most renters below the poverty line spent 50% or more of their income on rent, with a quarter of residents spending 70% or more. Cost-burdened households are more susceptible to evictions, especially during severe economic downturns like the COVID pandemic. Evictions also disproportionately impact communities of color, with one study finding that Black households are more than twice as likely to be evicted as White households. As of January 2021, more than 9 million individuals were behind on rent payments. While federal and local eviction moratoriums and additional emergency rental assistance under ARPA will reduce eviction concerns in the short term, the ARPA affords an opportunity to further expand affordable housing services across CareFirst's jurisdictions.
ARPA funds should be used to expand housing subsidies that enable the preservation of existing and the production of new affordable housing. Both rental payment assistance programs and capital subsidies to obtain and build affordable housing should continue to be expanded, emphasizing supporting those most at risk for eviction. Lastly, resources for supportive housing, which accommodate homeless individuals with enhanced supportive services, should also be expanded. In all programs, addressing inequities and ensuring the most vulnerable residents have access to and knowledge of affordable housing programs is paramount.
As a healthcare insurer, leading employer and community champion, CareFirst plays an important role in providing and advocating for education and resources. It is equally important to recognize that there is strength in numbers; therefore, we must continue to combine our efforts locally, regionally and nationally to help resolve longstanding inequities within our communities, improve population health and prepare for the future.