What You Need to Know About Monkeypox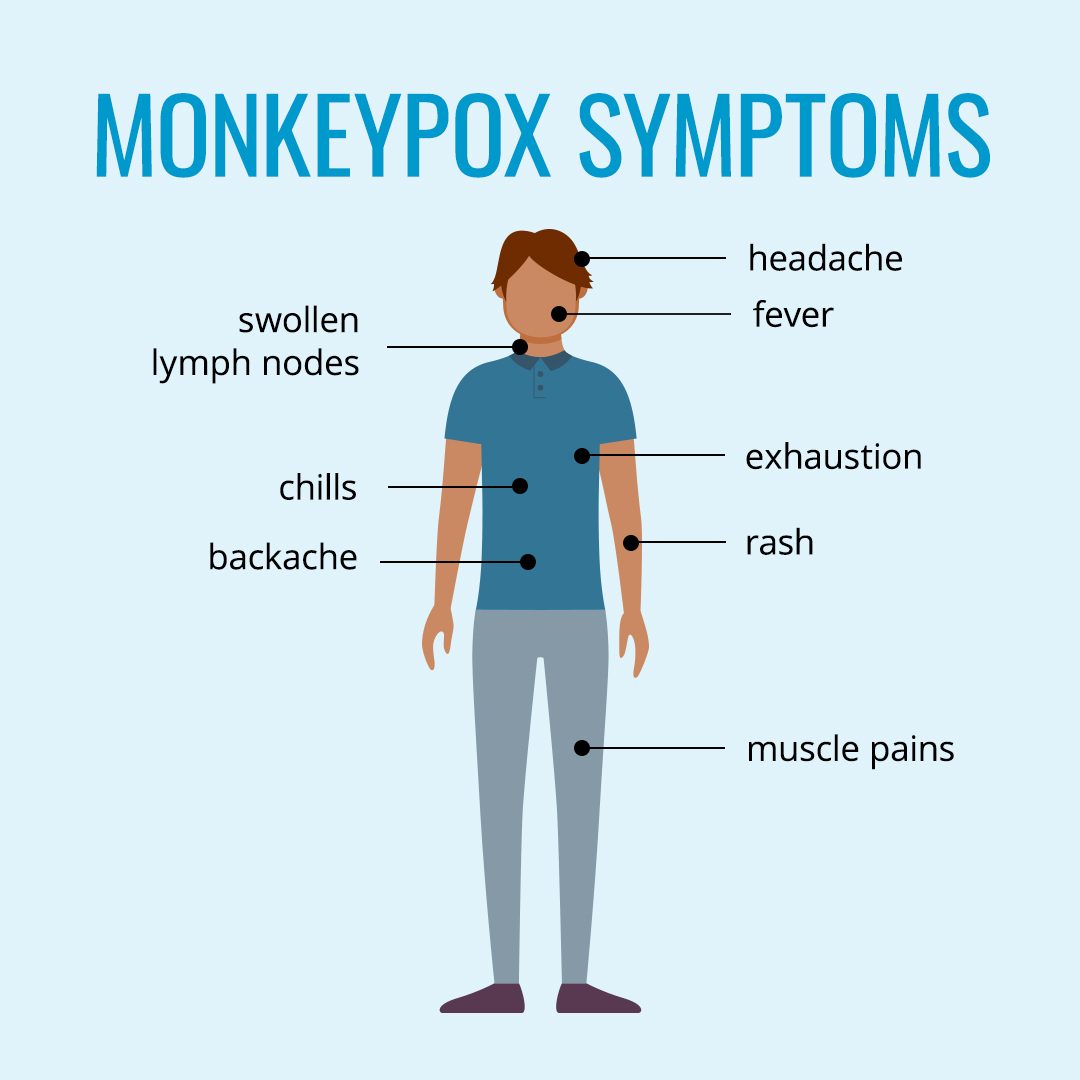 The World Health Organization has declared the monkeypox outbreak a global public health emergency.
What is monkeypox and why are we hearing about it now?
As of August 12, more than 30,000 cases of monkeypox have been reported worldwide this year, and cases are continuing to rise. According to the Centers for Disease Control and Prevention (CDC), nearly 11,000 cases have been identified in the United States. The federal government has declared monkeypox a national public health emergency. In our region, cases in Maryland and D.C. have increased in recent weeks.
According to the CDC, monkeypox spreads through close contact, including skin-to-skin and respiratory secretions through face-to-face interaction. The virus can also spread by touching objects, like clothing or bed sheets, that have been contaminated by monkeypox or from a pregnant person to their fetus.
The monkeypox virus is very similar to smallpox, a virus that was eradicated through global vaccination in 1980. Because of their similarities, vaccines and treatments developed for smallpox are now being mobilized to help control the spread of this disease. If you have symptoms of monkeypox, have been exposed to monkeypox or are at high risk for being infected with monkeypox, contact your healthcare provider to find out what testing, treatment and/or vaccination may be best for you.
A monkeypox infection usually begins with flu-like symptoms (fever, headaches, muscle aches, low energy) and swollen lymph nodes. A rash that looks like pimples and pus-filled blisters can develop all over the body, including the face, genitals and inside the mouth. Some people develop a subtler rash with as little as a single lesion, and others may see a rash before any other symptoms. Infections usually last 2-3 weeks and are rarely fatal. However, children under 8 years old, immunocompromised, pregnant or breastfeeding people are at greater risk for death. If you notice a new rash or other monkeypox symptoms, avoid any close contact with other people until you have seen your healthcare provider.
You can take the following measures to protect yourself against monkeypox:
Avoid close, skin-to-skin contact with people who have a rash that looks like monkeypox.
Wash your hands with soap and water or use an alcohol-based hand sanitizer if you touch a contaminated item.
Stay up to date on the spread of monkeypox in your area. Look out for messages from your state or local health department.
CareFirst is carefully monitoring the situation and will continue to provide updates as the outbreak evolves. Please take advantage of the resources below to learn more about monkeypox.
Frequently Asked Questions