Accelerating Mental Health Startup Even Health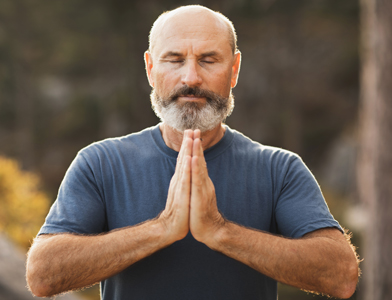 Even Health, an Annapolis-based startup, continues to expand its impact through its mental health platform designed for shared experiences and discrete group support. The startup, run by founders Heather Townsend and David Black, wants to make affordable mental healthcare available, and without social stigma, to servicemen and women, and healthcare workers.
Through the 1501 Health program, Even Health gained access to mentorship from experts at CareFirst, including Director of Behavioral Health Services Oleg Tarkovsky and Vice President and Chief Marketing Officer Mack McGee.
"We didn't realize just how meaningful it was going to be to see how invested the Cabinet was and supportive it would be in our success," said Townsend.
This year, Even Health is on track to scale from 30,000 enrolled consumers to 100,000 by the end of the year. Tarkovsky shared in a recent interview, "We've been able to support their evolution in the last few months. We've been focused on helping them solidify their direction—helping them understand that they are really focused on mental wellness versus a traditional model that treats mental illness."
1501 Health provides deep expertise to startups accelerating their growth, but it also serves as an ignitor for CareFirst and LifeBridge health, the payer and provider powering the program.
"Working with these early-stage entrepreneurs is a mutually beneficial relationship," said McGee. "It offers a unique opportunity to lean into their passion and purpose while offering to mentor and help them grow within the exciting space and pace of being a startup. We're able to add value to this vibrant part of the healthcare ecosystem and make an impact on the communities and people we serve."
McGee shared a sentiment that is felt across the CareFirst associates who work with 1501 Health companies, "we want these companies to be successful, and the work we do with them as mentors illustrates how different parts of the healthcare industry – payers and providers – can come together to create real value and help impact the trajectory of these companies in achieving their respective missions.
Applications for the second cohort of companies in 1501 Health are open through November 16. Learn more at www.1501health.com.