Supporting Companies Focused on Health Equity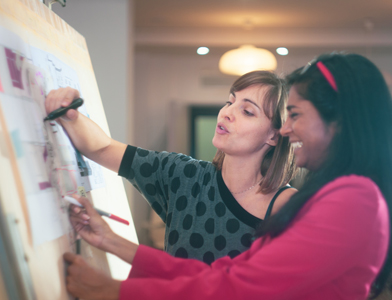 Earlier this year, Healthworx and LifeBridge Health welcomed their first cohort of startup companies to 1501 Health. Among the first cohort, BabyLiveAdvice, Live Chair Health and Pair Team have a common thread that connects them— equity.
Each of these companies has unique goals and products they bring to a massive and complex healthcare system. Through 1501 Health and their access to CareFirst BlueCross BlueShield and LifeBridge Health, they are growing and expanding their reach into markets that our industry has historically had trouble reaching.
Emily Durfee, Healthworx Hub Lead, recently shared why the cohort's work inspires her and the rest of the 1501 Health team.