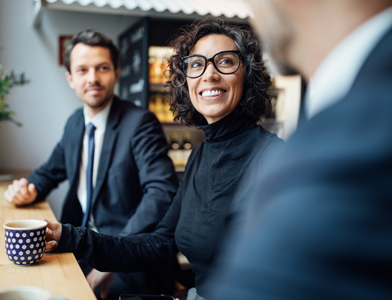 Popular culture loves to celebrate the triumph of the individual. But many—if not most—things are the product of a collective will. A meeting of minds and a combination of skills often yields results exponentially greater than any single party could have imagined.
That's the power that CareFirst, along with 17 other Blue Cross Blue Shield plans and the Federal Employee Program are tapping into by partnering with Civica Rx, a nonprofit generic drug company founded in 2018 by three philanthropies and numerous healthcare organizations. This groundbreaking enterprise to develop medications will provide consumers with higher quality, more affordable care.
Healthcare affordability continues to be a growing concern in this country. Prescription drug spending, in particular, continues to rise. Quality and more affordable healthcare, including increased transparency into drug prices throughout the supply chain, is critically needed.
Over the next few years, this partnership will lower unnecessarily high costs by creating new generic drugs taken in the outpatient setting. Funded by $55 million from the BCBS collective, a new subsidiary of Civica Rx will begin to bring affordable versions of high-price generic drugs to market. Medications with the greatest potential for savings will be the highest priority when it comes to selecting drugs to produce. This will help ensure patients and their needs come first and cost savings are passed along to consumers.
Just how effective will this partnership be? Considering 90% of prescriptions are filled with generic medications, we believe this collaboration is a significant step in the right direction towards creating lasting and impactful change.
To further strengthen our efforts, Scott P. Serota, president and CEO of the Blue Cross and Blue Shield Association, and Martin VanTrieste, president and CEO of Civica Rx, have issued an open invitation to other healthcare leaders who also believe:
Patients come first
Consumers would benefit from greater transparency about how drug prices are set
Greater competition and choice bring costs down for everyone
At CareFirst, we have high expectations that this partnership and growing alliance with other healthcare innovators will deliver meaningful results to our members and the communities we serve. Throughout 2020, we will continue to share information with all our stakeholders about this partnership and the progress being made towards breaking the prescription drug cost curve.
As Serota and VanTrieste said in a January op-ed in the Washington Post: "We can do better. We must do better. And starting today, we will do better."