Why Healthcare Organizations Invest in Dedicated Innovation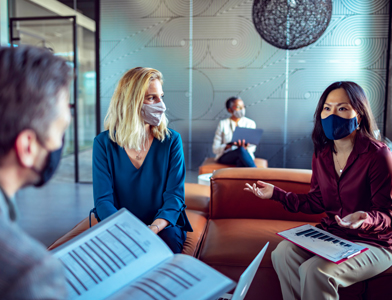 Innovation is necessary across all industries. When innovating healthcare, teams work to address pain points (sometimes literally) to create simplified solutions and better outcomes for providers, patients and everyone in between.
Arianne Graham, Director of Innovation for Healthworx, the corporate development and innovation arm of CareFirst BlueCross BlueShield (CareFirst), recently wrote an article for the Baltimore Business Journal on the importance of innovation in healthcare and why investing in innovation yields opportunities for a variety of stakeholders.
"Dedicated innovators work within teams to solve problems, investing in resources and committing the focused time needed to generate tangible solutions that address the pain points in healthcare," says Graham. "The reality is, most of these problems are large, complex and systemic; therefore, applying an innovation lens yields a necessary mindset that allows innovation teams to map out the desired future state of healthcare that is accessible, affordable, high-quality and equitable for everyone."
Arianne Graham