Substance Use and COVID-19
Substance misuse is on the rise
In June 2020, 13% of Americans reported beginning or increasing substance use to cope with economic stress, loneliness, and general anxiety about COVID-19.
"Time and again, people self-medicate or turn to other unhealthy behaviors to relieve the stress of everyday life."
Oleg Tarkovsky, Director of Behavioral Health Services at CareFirst BlueCross BlueShield.
More than 40 U.S. states reported increases in opioid-related deaths last year. The pandemic made fewer recovery services available. And caused more people to use alone. It is more likely for people to die while using drugs alone. No one can call 911 or administer an opioid-reversal agent in the event of an overdose.
How to recognize signs of substance misuse
Fortunately, care for substance use disorders has become more accessible. Groups like Narcotics Anonymous and Alcoholics Anonymous have begun to meet online. And telehealth options have become more available. In addition, most insurers have lifted previous telehealth restrictions on treatment for mental health.
"Today, we have very effective treatments for excessive substance use. Medication-assisted treatment (MAT) is a combination of psychosocial therapy and Food and Drug Administration-approved medications. When used appropriately and consistently, MAT is very successful in restoring fulfilling and productive lives."
Tarkovsky
Of course, to take the first step in getting help, you must know that you need it.
Symptoms or behaviors of substance misuse include:
Feeling that you must use it daily or even several times a day.
Having intense urges to use to block out any other thoughts.
Over time, needing more of it to get the same effect.
Taking more over a longer time than you intended.
Making sure that you maintain a supply.
Spending money on it, even though you cannot afford it.
Not meeting obligations and work duties.
Cutting back on social or recreational activities.
Continuing to use, even though you know it is causing problems in your life.
Doing things to get it that you usually would not do, such as stealing.
Doing risky activities while under the influence.
Spending a good deal of time getting, using, or recovering from the effects.
Failing in your attempts to stop using.
Experiencing withdrawal symptoms when you attempt to stop using.
Help is available
Feelings of shame often prevent people from seeking care for recovery. Accepting and examining the sources of those feelings is vital in overcoming them.
"Guilt is a feeling we get when we think we did something bad. Shame, on the other hand, is feeling that we are bad. Discussing shameful thoughts with someone you trust can be therapeutic and bring immense relief."
Tarkovsky
If you or a loved one is living with a mental health condition or substance use disorder, the Centers for Disease Control and Prevention (CDC) recommends that you take the following steps:
Contact your healthcare provider.
Locate virtual treatment and recovery programs.
Consider medication-assisted treatment when available.
Take all medications as prescribed.
Continue your therapy, treatment, or support appointments.
Call the National Drug and Alcohol Treatment Referral Routing Service (1-800-662-HELP) to speak with someone about an alcohol or substance use problem.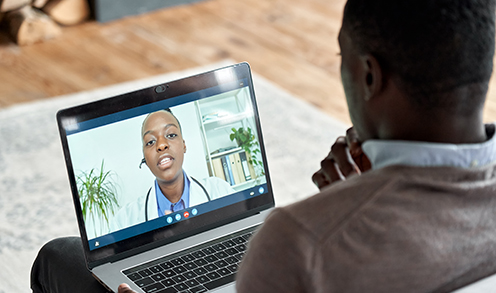 And remember, you are not alone. CareFirst members have access to providers and resources that can help those struggling with drug or alcohol addiction. And, because we know that depression or a desire to use drugs or alcohol can happen at any time, we have help available 24/7. Members can visit our website or call 800-245-7013 for crisis support or to find a provider who can help you with recovery. You do not need to provide personal information for a crisis call. You will not be scolded or judged. Our crisis line is staffed by supportive personnel who want to help you in your journey toward recovery.