Coronavirus Resource Center
To Our Members, Employers and Community Partners,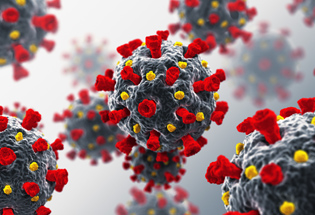 CareFirst BlueCross BlueShield is actively working to ensure that our members, employees and community stakeholders have access to the care and resources they need during the coronavirus (COVID-19) outbreak. With the World Health Organization (WHO) declaring a pandemic and many state and local governments instituting enhanced measures, we continue to closely monitor information shared by the Centers for Disease Control (CDC) and are actively coordinating with state and local health departments.
Find Out More
Latest Updates
March 27, 2020
Volunteer Program for Coronavirus Response and Relief
Today, CareFirst announced a program available for the company's licensed nurses and behavioral health practitioners to volunteer their time, resources and expertise during this public health crisis.
"In this time of need, it is vital to act with urgency to ensure people living in our communities have access to quality care during the COVID-19 pandemic," said CareFirst's Executive Vice President of Health Services, Stacia Cohen. Read the full press release.



March 27, 2020
CareFirst Offers Financial Flexibility During Coronavirus Pandemic
To lessen the financial impact of COVID-19 and ensure continuity of care during the pandemic, CareFirst is allowing individual members and employers to defer premium payments for up to two months.
"By offering a premium deferral option, we hope to help our customers maintain some peace of mind," said CareFirst President and CEO Brian Pieninck. Read the full press release.



---
March 23, 2020
CareFirst to Remain Open
The announcement that non-essential businesses must close on Monday, March 23 by 5 p.m. does not apply to CareFirst. Our business and operations have been designated as essential by Governor Hogan's Administration. CareFirst will continue to support the needs of our members and communities as we work through the COVID-19 crisis together.



March 23, 2020
CareFirst Announces $2 Million in Community Relief
CareFirst announced it will contribute $2 million to nonprofit organizations working to provide relief for communities' health, social and economic needs that may arise during the coronavirus (COVID-19) pandemic. The funds will help close gaps in medical care access, minimize food insecurity and support the needs of populations disproportionately impacted during the crisis. Read the full press release.
More information about this initiative will be published soon. Be sure to check back frequently for updates.



---
March 16, 2020
CareFirst Offices Temporarily Suspending Walk-in Services
In response to the demand for social distancing and our continuing effort to provide a safe work environment for our associates, effective March 16, 2020, we will no longer provide walk-in support for customers at any of our office locations. This includes our district offices:
Union Center Plaza (UCP) Lobby Service
Red Run 802 Lobby Service
Salisbury Regional Office
Easton Regional Office
Annapolis Regional Office
Frederick Regional Office
Hagerstown Regional Office
Cumberland Regional Office
For more information, call the number on the back of your member ID card.