Member Updates & Information
We're Here for You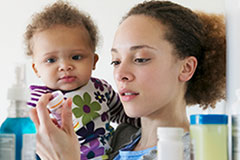 During this challenging time, CareFirst is constantly working to ensure our members have access to the care and resources they need in the safest possible setting. Our top priority is your health and safety.
Though we're all facing uncertainty, these pages will be updated with the latest information on testing, vaccines, benefit enhancements and more to help keep you informed.
Please note, the benefit information on this site is for CareFirst BlueCross BlueShield and CareFirst BlueChoice members. If you are enrolled in a different health plan, please check the information below for your specific benefits.
Medicare Advantage Plans
Medicaid Plans
Maryland - University of Maryland Health Partners Members
Visit umhealthpartners.com or call our Member Services Department at 410-779-9369 or 800-730-8530 (TTY: 771).
District of Columbia - CareFirst Community Health Plan District of Columbia Members
Call Enrollee Services at 202-821-1100.