The State of Health Equity in Maryland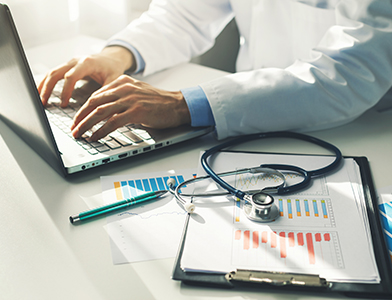 A recent keynote panel on health equity closed out the State of Reform's 2021 Maryland Health Policy Conference. COVID-19 exposed health disparities across different communities in the state, spurring the need to shift the health policy framework.
The session featured a dynamic set of perspectives from representatives across Maryland's health systems on centering health equity in state policies.
Panelists, including Brian Pieninck, President & CEO, CareFirst; Del. Joseline Peña-Melnyk, Vice Chair, House Health and Government Operations Committee; Letitia Dzirasa, Commissioner, Baltimore City Health Dept.; and Mohan Suntha, MD, President & Chief Executive Officer, University of Maryland Medical System, discussed the glaring need to:
Utilize the data available to make more data-driven decisions
Forge partnerships to accelerate the changes needed
Foster a common belief: The quality of life should not depend on the color of our skin and the neighborhoods we live in
The panelists made it clear that existing data tells a story that points to health equity challenges; therefore, we must dive into the measurable realities around access and availability to create a more equitable delivery of care model.
Additionally, they touched on the need to resolve health equity challenges. The group recognized how utilization of data and forging partnerships significantly impacted COVID-19 resolutions, noting the need to consider the same innovative, collaborative approach to develop an equitable healthcare system.
As leaders in the region, the call to action as businesses in healthcare helps define our goals and objectives to make purposeful decisions. If we are looking to improve individual and population health, we have to help support social structures and promote environmental factors that affect health and well-being.
The conference ended with a question about what gives each of the panelists hope? Answers ranged from the hope surrounding organizations embracing the need to evolve our cultures, science and the data, conversations like the ones we had at the conference, and the awareness this historical moment has provided to note the need for change.
We all have to be willing to go the extra mile to support and advocate on behalf of our communities and the individuals that make up every population.