The Key to Transforming Healthcare is Innovation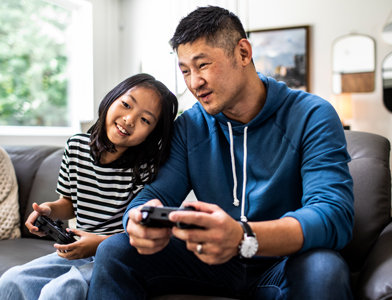 Healthcare payers constantly look to lower costs while still providing excellent care and service to member populations. To do this, CareFirst BlueCross BlueShield (CareFirst) established its innovation arm Healthworx. Healthworx identifies and enables solutions that improve healthcare quality, affordability and accessibility of healthcare.
Through investment, partnership and building startups, Healthworx drives innovation of products and services to lower costs and improve health outcomes. Ricardo Johnson, CareFirst Executive Vice President of Enterprise Strategy and Healthworx, spoke with Parie Garg, Ph.D., and Rahu Ekbot from Oliver Wyman on the importance of innovation to better serve health plan members.
"As we've evolved Healthworx and its role for CareFirst, we saw the need to align our focus on solving challenges in the broader healthcare system to enable a more equitable, accessible and impactful healthcare experience, particularly in our region where we serve CareFirst members," said Johnson. "We invest in and partner with companies who are improving healthcare. Where we find gaps in the market, we build solutions. We also have a dedicated team that explores innovation opportunities closely aligned with CareFirst's strategic priorities."
The innovation team brings an outside-in perspective to the work they do. This approach allows them to have a pulse on trends that will determine the future of healthcare and what comes next in an ever-changing industry. "We don't think that we alone are going to solve healthcare's biggest challenges," said Johnson. "But if we can build some bridges, connect industry leaders and convene people who are equally as passionate and committed to a better healthcare future, we believe we'll start to see the industry shift to a better place."
Parie Garg, Ph.D., is the Partner of Health and Life Sciences at Oliver Wyman
Rahu Ekbot is the Principal of Heath and Sciences at Oliver Wyman