Transforming Healthcare
To create a better healthcare experience, we must transform it. This is our call to action. We're making a difference in the lives of those we serve. Moving healthcare forward. Building strong partnerships. Making smart investments. And addressing the toughest health challenges. Because that's what you do when people's health is in your hands.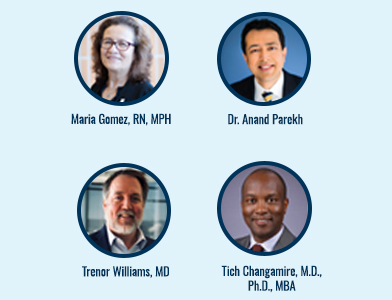 Event Recap: Seize the Data, Spot the Disparities
The following panel discussion featured industry experts sharing insights on the importance of accessing and unlocking the potential of patient demographic data, including race, ethnicity and language.